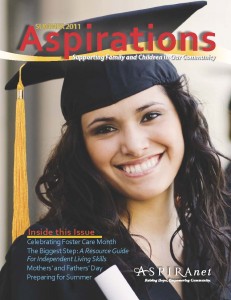 The latest installment of our Aspirations newsletter in support of foster families is now available.
Within this issue, we celebrate foster care month by recognizing outstanding Aspiranet foster parents. We also discuss the importance of high school graduation for foster youth and how to successfully transition from foster care to independence.
Click here to read the online version of Aspirations in English. For the Spanish version of Aspirations, please click here.