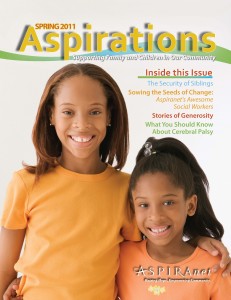 The latest installment of our Aspirations newsletter in support of foster families is now available.
Within this issue, you'll learn firsthand the importance keeping siblings in foster care together through the stories of Nai and Jamie. We also provide information about child abuse awareness month, a fun activity to do with your children, and recognize Aspiranet social workers for the excellent work they do.
Click here to read the online version of Aspirations in English. For the Spanish version of Aspirations, please click here.